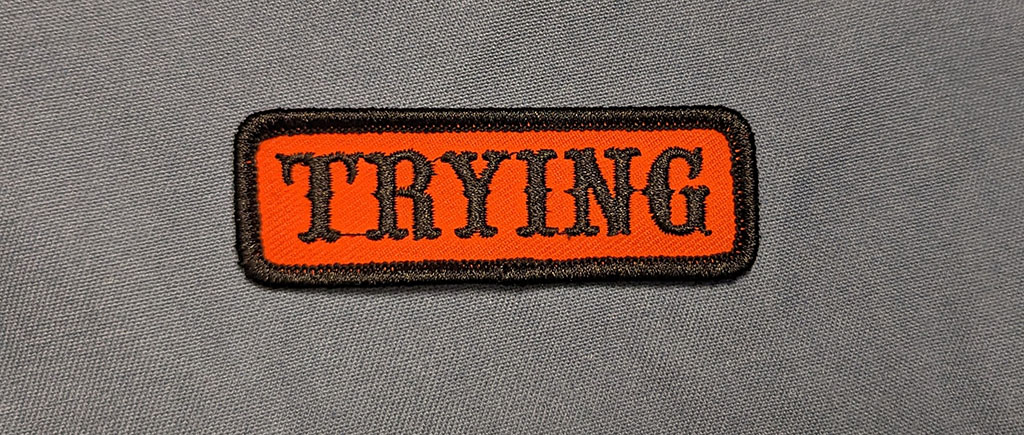 When 2023 began, I made a promise to myself: This was going to be a year of trying. After the hard years since the pandemic hit and the feeling of being deeply stuck that came with it, I wanted to make this year different. I wanted to try.
And, because I'm a person that likes to make things, I decided to make a patch that read "TRYING" and to sew it to some coveralls so that I could remind myself to keep trying.
Since I did that, a bunch of people have asked for a patch of their own, so they too can remember to keep trying. So I got a whole bunch made up and set up a basic storefront and now you can order one today for eight bucks and I will put it in the mail and you can sew it to your coveralls (or, you know, whatever) and then you can remember to keep trying too.
Because that's what we've got to do sometimes: just keep a reminder somewhere of the things we need to do; just keep a reminder somewhere that all we can do is try.
Published February 23, 2023.